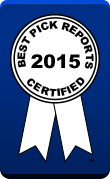 As the areas most experienced insulation and air barrier company, our dedication to the finest products, latest technologies, and expert installation services has continuously helped us grow to one of the largest in the industry. Our focus is delivering the best products to our clients and customizing each experience to fit their needs.
Let us customize a project for you.  Click the button on the right side of this page to get instant access to one of AC&R's experienced staff that will walk you through the AC&R process and provide you with a no-hassle quote.  We look forward to hearing from you.
Our Latest Projects:
Energy Saving Resources:
Our insulating spray foam is actually not just insulation; it's also an air barrier that seals cracks and crevices other insulation types miss, easily providing a superior air seal even in the most unconventional designs. That means that by choosing our insulating spray foam, you can deliver unique and impressive performance advantages that will help to preserve the integrity of your buildings for years to come.
Energy efficiency is a top consideration among building owners in the market for insulation. Icynene spray foam insulation helps you give them exactly that. In fact, Icynene can help reduce energy bills by up to 50%, and the investment continues to pay off in the form of monthly savings for the life of the building.
Because less energy is needed to heat and cool a building with Icynene, HVAC capacity needs may also be reduced, saving your clients more money and possibly saving space within the design. HVAC design software can help you estimate the reduced heating and cooling loads.
Your Air is Escaping!
Most insulation types only deliver R value, but building science teaches us that the inclusion of an air seal like that provided by Icynene spray foam insulation is vital for total building performance.
By protecting against air leakage, Icynene spray foam insulation can provide up to 50% energy savings, reducing carbon dioxide emissions by thousands of tons per year. The related monetary savings can cover the insulation price in just three to four years on average.
This energy-saving air seal also seals out airborne pollutants, allergens and moisture, providing healthier indoor air and helping to prevent condensation and mold.
Furthermore, because Icynene spray foam insulation provides lasting R value plus air-sealing in a single step, it can reduce the amount of building materials required and help shorten construction schedules.
Once installed, Icynene spray foam insulation works for the life of the building, eliminating the need for replacement and reducing building materials waste.